Projector Lamp For ANDERS EMP7700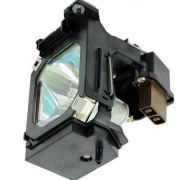 Fit For Projector: ANDERS EMP7700
Part Number: ELPLP12
Minimum Order: : 1PCS
Payment Terms: PayPal, T/T, Western Union,
Delivery Detail: 1-3 days By DHL,UPS,FEDEX,EMS etc.

Lamp Detail
ELPLP12
Lamp Type: 200W UHE
Warranty: Up to 180 days
Notes:The ANDERS EMP7700 lamp pictures and specifics for reference only.
ANDERS EMP7700 lamp specifics
Wholesale ANDERS EMP7700 lamp Part No. ELPLP12 with Competitive price and Full manufacturer warranty.
Projector lamp supplier from the country of origin.
.
If you have special requirements, please contact us for a quote.

SEE More Projector Lamp For Anders Kern
· Projector lamp for Anders Kern EMP7600,bulb PN ELPLP12 200W UHE
· Projector lamp for Anders Kern EMP8100,bulb PN ELPLP11 230W UHE
· Projector lamp for Anders Kern LVP X390,bulb PN VLT-X400LP,VLT X400LP,VLTX400LP 250W NSH
· Projector lamp for Anders Kern AST-BEAM X155,bulb PN SP-LAMP-017,SP LAMP 017,SPLAMP017 170W UHP
· Projector lamp for Anders Kern LVP SA51UX,bulb PN VLT-PX1LP,VLT PX1LP,VLTPX1LP 150W SHP
· Projector lamp for Anders Kern EMP810,bulb PN ELPLP15 200W UHE