Projector Lamp For PANASONIC PT-DW7000K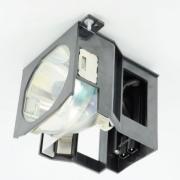 Fit For Projector: PANASONIC PT-DW7000K
Part Number: ET-LAD7700W,ET LAD7700W,ETLAD7700W
Minimum Order: : 1PCS
Payment Terms: PayPal, T/T, Western Union,
Delivery Detail: 1-3 days By DHL,UPS,FEDEX,EMS etc.

Lamp Detail
ET-LAD7700W,ET LAD7700W,ETLAD7700W
Lamp Type: 300W UHM
Warranty: Up to 180 days
Notes:The PANASONIC PT-DW7000K lamp pictures and specifics for reference only.
PANASONIC PT-DW7000K lamp specifics
Wholesale PANASONIC PT-DW7000K lamp Part No. ET-LAD7700W,ET LAD7700W,ETLAD7700W with Competitive price and Full manufacturer warranty.
Projector lamp supplier from the country of origin.
.
If you have special requirements, please contact us for a quote.

SEE More Projector Lamp For Panasonic
· Panasonic PT LB60NTE/U/A Projector lamp bulb ET-LAB30
· Panasonic PT VX400NT E/U Projector lamp bulb ET-LAV100
· Projector lamp for Panasonic PT-L290,bulb PN ET-LA200,ET LA200,ETLA200 100-400W
· Projector lamp for Panasonic PT-L720U,bulb PN ET-LA730,ET LA730,ETLA730 220W UHM
· Panasonic PT-VX600 Projector lamp bulb ET-LAV400
· Projector lamp for Panasonic PT-DW10000E,bulb PN ET-LAD10000F,ET LAD10000F,ETLAD10000F 250W UHM x 4