Projector Lamp LMP15653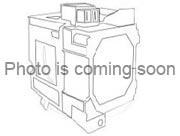 Part Number: LMP15653
Minimum Order: : 1PCS
Payment Terms: PayPal, T/T, Western Union,
Delivery Detail: 1-3 days By DHL,UPS,FEDEX,EMS etc.

Lamp Detail
Lamp P/N: LMP15653
Fit for projector model:
Premier PJ X701
Country of origin: China
Warranty: Up to 180 days
If you have special requirements, please contact us for a quote.

SEE More Projector Lamp For All Part Number Lamp
· Projector lamp bulb SP-LAMP-015,SP LAMP 015,SPLAMP015 for Proxima DP8400x etc.
· Projector lamp bulb LAMP-031 for A+K AstroBeam X200, A+K AstroBeam X201, A+K AstroBeam X211
· Projector lamp bulb LMPf3609 for Megapower ML 168
· Projector lamp bulb R9849900 for Barco Graphics 6400,Barco Reality 6400
· Projector lamp bulb LPF-P767 for Fujitsu LPF C211
· Projector lamp bulb R9829580 for BARCO 700 W MH 3200/3300 Series