Projector lamp bulb U3-130 for EIZO IX421M, KNOLL HT201, KNOLL HT201z
Part Number: U3-130
Minimum Order Quantity: 1 Piece

Supply Ability:3000 pc/month
Payment Terms: T/T, Western Union, , PayPal
Delivery Detail: 1-3 days By DHL, FEDEX, EMS etc.

Lamp Detail
Compatible type:EIZO IX421M,KNOLL HT201,KNOLL HT201z,KNOLL HT211,KNOLL HT211z,LIGHTWARE Legend LS-8,LIGHTWARE Legend LX-8,LIGHTWARE PLUS U3-1100SF,LIGHTWARE PLUS U3-810SF,MITSUBISHI LVP-X30U,MITSUBISHI LVP-XD20,MITSUBISHI LVP-XD20A,MITSUBISHI LVP-XD20A Mini Mits,MITSUBISHI X30U,MITSUBISHI XD20,MITSUBISHI XD20A,MITSUBISHI XD20A Mini Mits,PHILIPS LC5131 ,PHILIPS LC5131/99 ,PHILIPS LC5141 ,PHILIPS LC5141/99 ,PHILIPS LC5231 ,PHILIPS LC5231/99 ,PHILIPS LC5241,PHILIPS LC5241/99,PHILIPS UGO S-Lite,PHILIPS UGO S-Lite Impact,PHILIPS UGO X-Lite,PHILIPS UGO X-Lite Impact,PLUS U3-1100,PLUS U3-1100SF,PLUS U3-1100W,PLUS U3-1100WZ,PLUS U3-1100Z,PLUS U3-810,PLUS U3-810SF,PLUS U3-810W,PLUS U3-810WZ,PLUS U3-810Z,SONY VPD-MX10
Warranty:Up to 180 days
Notes:The pictures and parameters in kind shall prevail. If any error is found, please tell us, thank you.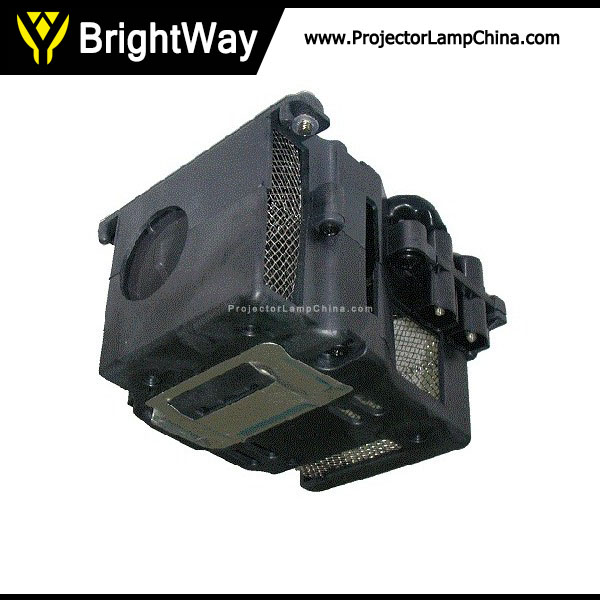 Related Models
EIZO U3-130
EIZO LC5141/99
EIZO X30U
EIZO LC5131/99
EIZO HT201z
EIZO U3-810SF
EIZO U3-810
EIZO UGO X-Lite Impact
EIZO UGO S-Lite
EIZO LC5141
EIZO LC5231
EIZO HT201
EIZO PG-M10X
EIZO PG-M10S
EIZO U3-810Z
EIZO LC5241
EIZO LC5131
EIZO HT211z
EIZO UGO X-Lite
EIZO VPD-MX10
EIZO U3-1100WZ
EIZO LC5241/99
EIZO LVP-XD20A
EIZO LC5231/99
EIZO U3-810WZ
EIZO U3-1100Z
EIZO U3-1100
EIZO LVP-XD20A Mini Mits
EIZO LVP-XD20
EIZO LVP-X30U
EIZO HT211
EIZO UGO S-Lite Impact
EIZO U3-1100SF
EIZO U3-130
EIZO U3-130
EIZO U3-810W
EIZO U3-1100W
EIZO PLUS U3-810SF
EIZO PLUS U3-1100SF
EIZO Legend LX-8
EIZO Legend LS-8
EIZO IX421M
EIZO IX 421M
SONY VPD-DMX10
PLUS U3-D810Z
PLUS U3-D810WZ
PLUS U3-D810W
PLUS U3-D810SF
PLUS U3-D810
PLUS U3-D1100Z
PLUS U3-D1100WZ
PLUS U3-D1100W
PLUS U3-D1100SF
PLUS U3-D1100
PHILIPS UGO X-DLite Impact
PHILIPS UGO X-DLite
PHILIPS UGO S-DLite Impact
PHILIPS UGO S-DLite
PHILIPS LC5241%2F99
PHILIPS LC5241
PHILIPS LC5231%2F99
PHILIPS LC5231
PHILIPS LC5141%2F99
PHILIPS LC5141
PHILIPS LC5131%2F99
PHILIPS LC5131
MITSUBISHI XD20A Mini Mits
MITSUBISHI XD20A
MITSUBISHI XD20
MITSUBISHI X30U
MITSUBISHI LVP-DXD20A Mini Mits
MITSUBISHI LVP-DXD20A
MITSUBISHI LVP-DXD20
MITSUBISHI LVP-DX30U
LIGHTWARE PLUS U3-D810SF
LIGHTWARE PLUS U3-D1100SF
LIGHTWARE Legend LX-D8
LIGHTWARE Legend LS-D8
KNOLL HT211z
KNOLL HT211
KNOLL HT201z
KNOLL HT201
EIZO IX421M
If you have special requirements, please contact us for a quote.

SEE More Projector Lamp For All Part Number Lamp
· Projector lamp bulb EX.JD300.001 for Acer X1213P
· Projector lamp bulb RLC-017 for Viewsonic PJ658
· Projector lamp bulb PRM20,PRM10LAMP for Promethean PRM-20 Sanyo PRM-20 etc.
· Projector lamp bulb U2-200,U2-210,U2 200,U2 210,U2200 for Plus U2-X2000 etc.
· Projector lamp bulb 6103077925,LV-LP19,9269A001AA,LV LP19 for Canon LV-5210 Canon LV-5220 Eiki LC-SB15 etc.
· Projector lamp bulb R9829280 for BARCO 575 W MH 3000/3100 Series