Projector Lamp DT00205/ EP1890/ 78-6969-8583-3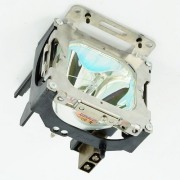 Origin: China / Japan
Lamp Type:: 150W UHP
Part Number: DT00205/ EP1890/ 78-6969-8583-3
Fit for Brand: 3M
Payment Terms: T/T, Western Union, , PayPal
Delivery Detail: 1-3 days By DHL, FEDEX, EMS etc.
Get Best Price Now ↓

·DT00205/ EP1890/ 78-6969-8583-3 replacement projector lamp / bulb for 3M
· DT00205 lamp replacing and time
DT00205 lamp replacing and time
Replacing the Lamp
Always turn off and unplug projector when changing lamp.
Lamp and adjacent metal parts become extremely hot and can cause severe burns to your fingers. Allow the
projector to cool for at least 30 minutes before replacing the lamp.
1. Remove DT00205 lamp access door:The lamp access door is located on the back of the machine on the right side.
Use screwdriver to unscrew the cover retaining screw (1)and gently open the cover and set it aside.
2. Retaining screws: Use a screwdriver to unscrew the lamp module retaining screws. (2)
3. Remove lamp module:Grasp the DT00205 lamp module with one hand and the projector body with the other
hand. Carefully slide the lamp module out (3)using steady pressure.
4. Insert lamp module:Carefully insert (4)the new lamp module. Ensure that it is fully seated. Tighten the
lamp module retaining screws (2)to secure the lamp module in place.
Insert the hinge tabs on the left side of the lamp access door, then close and tighten the retaining screw (1)
to secure the door.
There are three lamp module screws that must be loosened. These screws are self-containing screws that
cannot be removed from the lamp module or access door.
Display DT00205 Lamp Operation Hours
To determine the lamp operation hours, follow these steps:
1. While the projector is running, press and hold the timer button on the remote control for 3 seconds.
2. The operating time of the lamp will be displayed. If the operating hours are greater than 1,900 the
"CHANGE THE LAMP, CALL A MAINTENANCE PERSON" message will appear. If the hours are
greater than 1,980 the following message will appear, "POWER WILL TURN OFF AFTER 20
HOURS" The number of hours left until shut down will decrease until 0hour is reached, then power
will be turned off.
After 2000 hours, the projector will only run for 10 minute intervals when restarted until the lamp is replaced and
the lamp timer is reset. The message "CHANGE THE LAMP" will blink at projector start up to remind you to
change the lamp.
If you have special requirements, please contact us for a quote.

SEE More Projector Lamp For HOT SALES
· ELPLP16/ V13H010L16 replacement projector lamp / bulb for Epson
· POA-LMP111/ 610-3339-740 lamp for Sanyo Projector
· ELPLP77/ V13H010L77 replacement projector lamp / bulb for Epson
· POA-LMP136/ 610-346-9607 replacement projector lamp / bulb for SANYO
· SANYO POA-LMP101/ 610-328-7362 replacement projector lamp / bulb
· SP.89F01GC01/ BL-FS180C projector replacement lamp/bulb for OPTOMA