Projector Lamp POA-LMP137/ 610-347-5158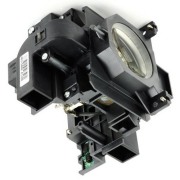 Origin: China / Japan
Lamp Type:: 275W NSH
Part Number: POA-LMP137/ 610-347-5158
Fit for Brand: SANYO
Payment Terms: T/T, Western Union, , PayPal
Delivery Detail: 1-3 days By DHL, FEDEX, EMS etc.
Get Best Price Now ↓

·POA-LMP137/ 610-347-5158 replacement projector lamp / bulb for SANYO
· POA-LMP137 lamp replacement and life
POA-LMP137 lamp replacement and life
When the projection POA-LMP137 lamp of the projector reaches its end of life, the Lamp replacement icon appears on the screen and
LAMP REPLACE indicator lights orange. Replace the lamp with a new one promptly. The timing when the LAMP REPLACE
indicator should light is depending on the lamp mode.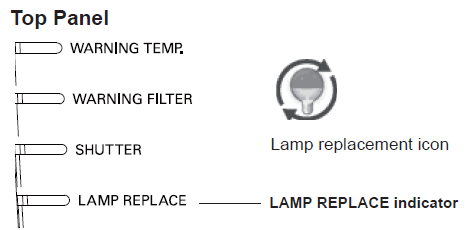 Follow these steps to replace the lamp.
1 Turn off the projector and unplug the AC power cord. Let the
projector cool for at least 45 minutes.
2 Loosen the screw and open the POA-LMP137 lamp cover. Loosen 3 screws
of the lamp and pull out the lamp by using the built in handle.
3 Replace the lamp with a new one. Make sure that the lamp is
properly and fully inserted.
4 Close the lamp cover and secure the screw
5 Connect the AC power cord to the projector and turn on the
projector
When replacing the lamp because it has stopped illuminating,
there is a possibility that the lamp may be broken.
If replacing the lamp of a projector which has been installed
on the ceiling, you should always assume that the lamp is
broken, and you should stand to the side of the lamp cover,
not underneath it. Remove the POA-LMP137 lamp cover gently. Small
pieces of glass may fall out when the lamp cover is opened.
If pieces of glass get into your eyes or mouth, seek medical
advice immediately
Lamp lifetime may differ from lamp to lamp and according to the environment of use. There is no
guarantee of the same lifetime for each lamp. Some lamps may fail or terminate their lifetime in a
shorter period of time than other similar lamps.
● If the projector indicates that the lamp should be replaced, i.e., if the LAMP REPLACE indicator lights up,
replace the lamp with a new one IMMEDIATELY after the projector has cooled down. (Follow carefully
the instructions in the Lamp Replacement section of this manual.) Continuous use of the lamp with the
LAMP REPLACE indicator lighted may increase the risk of lamp explosion.
● Lamp may explode as a result of vibration, shock or degradation as a result of hours of use as its lifetime
draws to an end. Risk of explosion may differ according to the environment or conditions in which the
projector and lamp are being used.
Select the lamp operation when the total lighting time of a lamp
exceeds the recommended total hours of use
• Lamp mode cannot be changed for a while after turning on the
projector. Lamp needs some time to stabilize after the power
is turned on. Stored lamp mode will be active after the lamp is
stabilized.
If you have special requirements, please contact us for a quote.

SEE More Projector Lamp For HOT SALES
· 5J.J0T05.001 replacement projector lamp / bulb for BENQ
· Viewsonic RLC-031/ RBB-009H replacement projector lamp / bulb
· Hitachi DT01191 replacement projector lamp / bulb
· ELPLP57/ V13H010L57 replacement projector lamp / bulb for EPSON
· SP.86S01GC01 projector lamp/bulb for OPTOMA
· DT00231/ EP1635/ 78-6969-8919-9 replacement projector lamp / bulb for 3M