Projector Lamp 60.J6010.CB1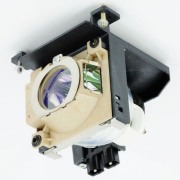 Origin: China / Japan
Lamp Type:: Hg
Part Number: 60.J6010.CB1
Fit for Brand: BENQ
Payment Terms: T/T, Western Union, , PayPal
Delivery Detail: 1-3 days By DHL, FEDEX, EMS etc.
Get Best Price Now ↓

·60.J6010.CB1 replacement projector lamp / bulb for Benq
· 60.J6010.CB1 lamp replacement step
60.J6010.CB1 lamp rest time
Resets the 60.J6010.CB1 lamp timer. This should only be done after the lamp has been replaced
This displays the number of hours the 60.J6010.CB1 lamp has been used. (The lifetime of the lamp is
1500 hours.) If lamp usage exceeds 1000 hours, the Lamp indicator light blinks. When the lamp hours reach
1300, a warning message "Lamp!" displays on-screen. The Lamp indicator light keeps blinking. When the
lamp usage exceeds 1500, the projector will automatically shut down. When this happens, contact your
BenQ dealer for a new lamp.
Resetting the lamp counter
On the control panel, simultaneously press and hold
the S, T, and POWERbuttons for at least
3seconds.
■ Once the lamp life exceeds 1,500 hours, the lamp will
not light, even after you replace it. The lamp counter
must be reset as soon as a new lamp is installed.
■ Do not reset the lamp life without replacing the
60.J6010.CB1 lamp.
If you have special requirements, please contact us for a quote.

SEE More Projector Lamp For HOT SALES
· 003-120394-01 replacement projector lamp/bulb for CHRISTIE
· SP.83401.001 projector repalcement lamp/bulb for 3M
· POA-LMP131/ 610-343-2069 replacement projector lamp / bulb for SANYO EIKI
· POA-LMP114/ 610-336-5404 replacement projector lamp / bulb for SANYO
· Acer EC.J3901.001 replacement projector lamp / bulb